All Rise Together Celebrates 2020---- TUNA Held 2019 "TUNA Cup" Tug-Of-War Competition
2020-01-09 15:34:47
On the afternoon of December 30, TUNA 2019 "TUNA cup" tug-of-war competition was held in front of the administrative building A. Each business division and functional center of the company formed seven teams of 10 people to participate in the competition, to welcome the arrival of the New Year.
The atmosphere at the game was fierce. All the teams put out their best lineup, eager to try, to fight for the first.
The team members hold on to the rope and work together very well, especially at the moment when the result is even. Everyone's eyes are focused on the center of the rope -- the little red rope. The sound of refueling, encouraging voice, whistling voice constantly in the ears.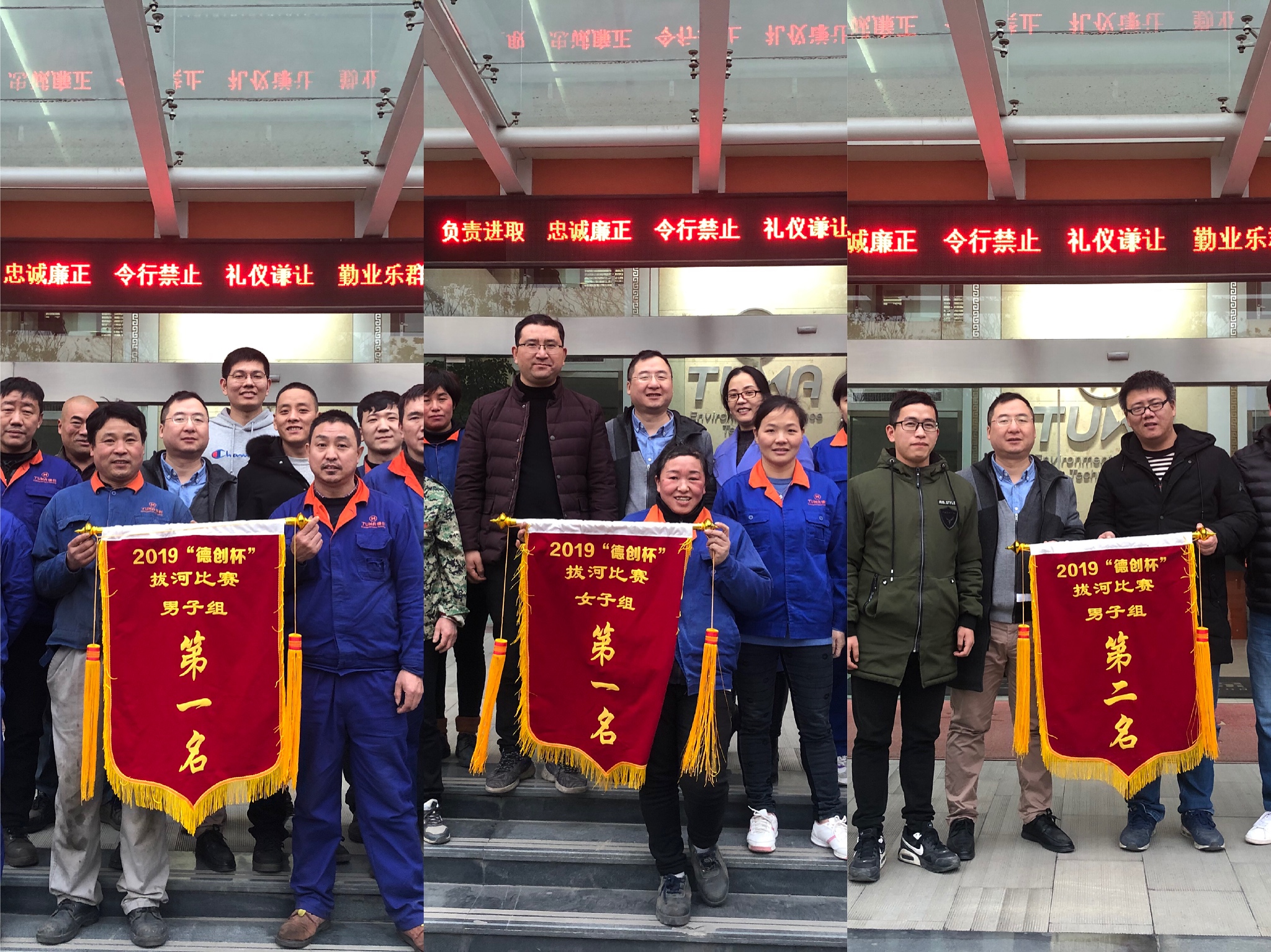 After the fierce competition, the equipment-manufacturing department performed well, both men and women team won the championship, the functional center and each department composed of the team is not inferior, won the second prize in the men's group.
The tug of war at the end of every year is wonderful. Through this kind of teamwork activities, the company enriches the staff's spiritual life, makes TUNA people deeply feel the power from the collective, and fully embodies the TUNA people's spirit of unity and cooperation, courage to work hard, invincible!